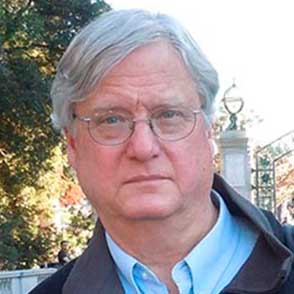 Naam:
Thomas G. West
Positie/titel:
Auteur
Land:
Verenigde Staten
Dyslexiewerk: Thomas G. West is auteur van drie boeken. Zijn eerste boek -- In the Mind's Eye: Creative Visual Thinkers, Gifted Dyslexics and The Rise of Visual Technologies (Het beeld in je hoofd – Creatieve visuele denkers, begaafde dyslectici en de opkomst van visuele technologieën)– werd voor het eerst gepubliceerd in 1991 en werd in 2020 in een nieuwe, derde editie uitgebracht. Het boek is vertaald in het Japans, het Chinees en het Koreaans. De Research Librarians of the American Library Association (de afdeling onderzoek van de Amerikaanse vereniging voor bibliotheekmedewerkers) kende het boek een Gouden Zegel toe en het werd uitgeroepen tot één van de "beste van de besten" voor dat jaar (in hun brede categorie van psychologie, psychiatrie en neurowetenschappen).
Thomas West werd uitgenodigd voor presentaties voor groepen uit de wetenschap, geneeskunde, kunst, de designwereld, computer en business in de V.S. en in 19 andere landen, waaronder Australië,
Canada, Nieuw Zeeland, Dubai-VAE, Hong Kong, Taiwan, Singapore en twaalf Europese landen. West was al lang geleden geïnteresseerd in de talenten van dyslectische individuen in combinatie met de geschiedenis van het visuele denken en de manieren waarop de werelden van onderwijs en werk stap voor stap worden veranderd door krachtige visuele technologieën.
Het tweede boek van West is Thinking Like Einstein: Returning to Our Visual Roots with the Emerging Revolution in Computer Information Visualization (Denken als Einstein: Terug naar onze visuele roots met de opkomende revolutie in computer informatie visualisatiesystemen) (2004). Zijn derde boek is Seeing What Others Cannot See: The Hidden Advantages of Visual Thinkers and Differently Wired Brains (Zien wat anderen niet kunnen zien: De verborgen voordelen van visuele denkers en anderswerkende breinen) (2017). West gaf lezingen en workshops voor organisaties als Harvard University, MIT en NASA Ames in de Verenigde Staten, het Nederlandse Design Instituut in Amsterdam, voor de Glasgow School of Art, Oxford University en de veiligheidsdienst in Engeland, de Dyslexia Association of Singapore en voor een bijeenkomst van 50 Max Planck Instituten in Göttingen, Duitsland. De artikelen en persoonlijke blogs van West werden recentelijk opgenomen in een permanent archief van de U.S. National Library of Medicine, National Institutes of Health.

Emailadres: thomasgwest@gmail.com
Belangrijke link: http://inthemindseyedyslexicrenaissance.blogspot.com/